Available Homes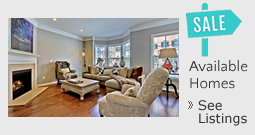 Coming Soon Listings
Latest Listings
Luxury Townhomes & Condos
New Construction Homes
Just Listed Townhomes & Condos
Condo/Townhome Buying Guide
ABCs of Condo/Townhome Living

Read Our Blog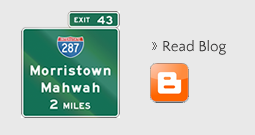 Union County Living: Everything About This Great Area
Union County is the seventh-most populous county in New Jersey. Much of Union County is relatively flat and low-lying. Only in the northwestern corner the Watchung Mountains cross the county. There are 21 Towns in this 105.4 square mile county and approximately 563,892 persons reside in Union County. Some of the popular towns are New Providence, Summit, and Westfield.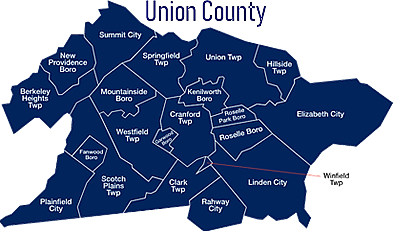 Education
Kean University, a co-educational, public research university dating back to 1855 is located in Union and Hillside, serving nearly 13,000 undergraduates.
Union County College is the two-year community college for Union County, one of a network of 19 county colleges in New Jersey.


Highways & Public Transportation
Major highways which traverse the county include the New Jersey Turnpike (I-95), Garden State Parkway, I-78, I-278, U.S. Route 1/9, U.S. Route 22, Route 24. Route 27, Route 28, Route 35, Route 82, Route 124, Route 439, and the Goethals Bridge. Passenger rail service is provide by NJ Transit via the Northeast Corridor, North Jersey Coast Line, Raritan Valley Line, the Morristown Line and the Gladstone Branch. NJ Transit provides bus service to the Port Authority Bus Terminal in Midtown Manhattan, as well as service to major cities in New Jersey and within Union County
Housing
Housing options in Union County range from Single Family Homes, Luxury Homes and Estates, Condos and Townhouses in towns, to apartment and condo and townhome rentals. You have choices from intimate, seven-unit renovated Victorian buildings to Multi-unit development with amenities such as a club house, swimming pool and tennis courts or perhaps something in between.


Parks & Recreation
Lush parks are strategically situated to offer Union County easy access to recreational amenities and facilities.
Golf Courses
Union County's Division of Golf Operations runs two Public golf courses, which offer golf lessons and practice areas. Ash Brook Golf Course in Scotch Plains and Galloping Hill Golf Course and Golf Learning Center in Kenilworth.
Also, Baltusrol Golf Club is a private 36-hole golf club in Springfield. The club has hosted U.S. Opens PGA Championships. Echo Lake Country Club is a private, member-owned country club located in Westfield. Hyatt Hills Golf Complex is in Clark.

All of these factors coupled with a high quality of life have continued to attract many major companies and residents to Union County.

The Union County Real Estate Experts
Our team cover parts of Union County Real Estate, including towns like New Providence, Summit, and Westfield.


Please Contact Us and allow us to show you how we can help you in the purchase or sale of your home. You'll be more than Satisfied!

Source: Wikipedia